Nolla hut in Finland, eliminating the negative impact on nature
Architecture, Decor, Workshop
The companyNesteis looking for ways to build a city with minimal emissions. Their first project wasNolla(zero in Finnish), the idea of ​​the architect was to build a house that would cause minimal damage to nature.
The hut in the form of a tent is based on renewable energy and completely excludes the negative impact on the environment. This compact and fully mobile construction, made mainly of plywood,10 square meters, is located on the islandWallisaari.The project demonstrates daily life with a low level of negative impact, which is based on self-sustaining and renewable energy solutions that generate minimum or zero emissions.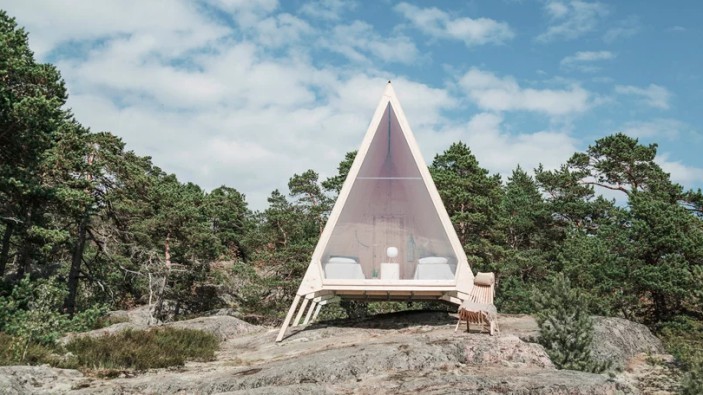 The energy of the wooden hut is generated by solar panels, and the stove, designed for cooking and heating, is powered by a renewable diesel engine.
Falkrepresents a house as an urban dwelling or a place to rest. TheNollahut is easily mounted, disassembled and moved like a puzzle. Shelter in the form of"A"allows you to build it on any land without solid basic structures or foundations.
Related news
Crafting Salute to May 9
8 inexpensive holiday dresses that look like a million
The main causes and treatment of sleepwalking
Rose from the fabric
An amazing piece can be made from a towel soaked in cement mortar
Colored Paper Christmas Tree